The route starts on the waterfront of the Miramare Hotel and heads west towards the Plaža Restaurant and Dalmacija Hotel, tracking the coastline up to the Makarska Tennis Centre, where the gravel promenade right next to the beach will lead you to the Cvitačka district.
Before the stream you need to take a turn towards Biokovo, i.e. the highway. Crossing over to the right side you will be close to Vepric. At its entrance on the right, next to the stream, a small path leads you upstream along the east side of the hill. A single track with two serpentines leads you to the gravel path leading from the cemetery in Veliko Brdo, over the paved road between Makarska and Veliko Brdo to the gravel path above Puharići.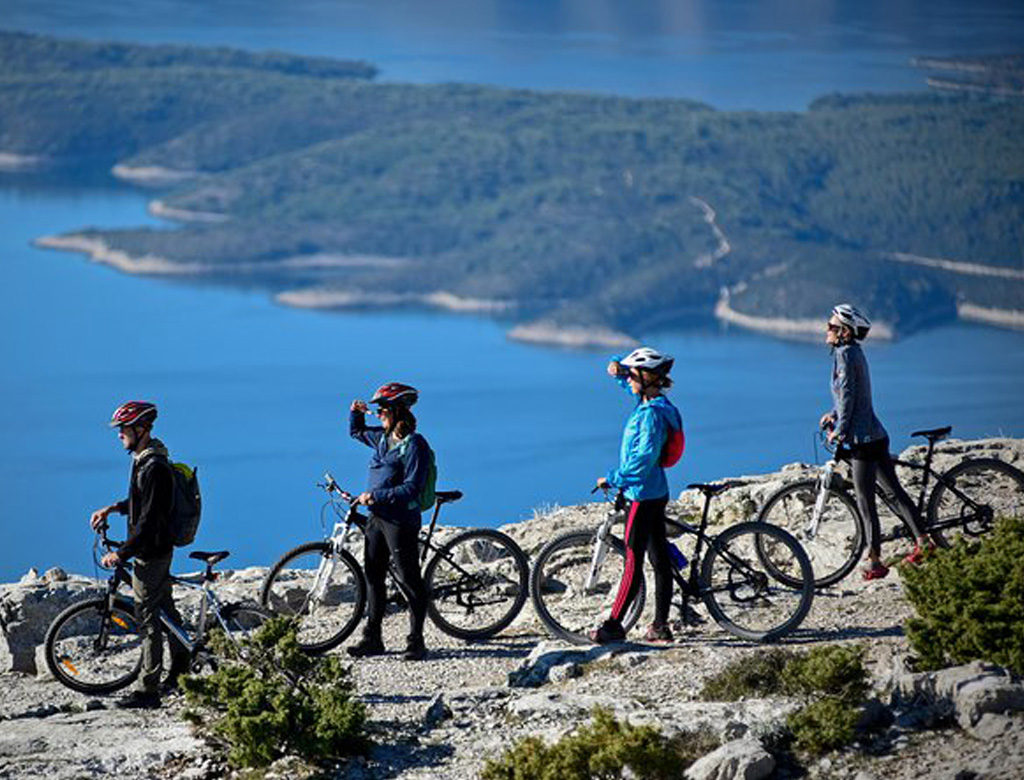 Above Batinić, the route merges with the paved road leading to Makro, where a left turn at the cemetery leads to the village and heads east down a country road right at the foot of the mountain towards the village of Mlinice.
Next to the spring in Mlinice, there is a slightly uphill path towards the village of Kotišina. From the monument in the village, the route will take you down a paved road to the Botanical Garden, descending to the church and finally exiting onto the Makarska-Vrgorac road or the Adriatic Highway at the technical inspection centre.
From that point on, a forest path runs through Osejava and leads you to the waterfront in Makarska.